The Polo.

The little one with a big attitude

The charismatic new Polo is designed to meet the challenges of the modern world. Packed with advanced safety features it's the perfect car for everyday travel. The Polo has smartphone connectivity and high-quality audio calls which makes it easy for you to access everything that matters to you.
The charismatic Polo

- No challenge too big
It's all about the details
Stand out from the crowd with the Polo's new impressive look.
More space for comfortable cruising
The Polo's interior has been designed with you in mind. From the ergonomic cockpit to more headroom and legroom from the previous Polo, it's truly a joy to drive this new hatch.
Stay relaxed in busy streets
The intelligent driver assistance systems in the Polo help you drive more comfortably.
Safety
The intelligent driver assistance systems in the Polo help you drive more comfortably. They also can help you deal with critical situations or even avoid them*. Even if you only notice this technology on rare occasions, it feels good to know that it is there.
Standard safety features include; front assist with city emergency braking, side assist (blind spot monitor) with rear traffic alert, and a reversing camera.
*Safety technologies are not a substitute for the driver's responsibility of the vehicle.
Book a Test Drive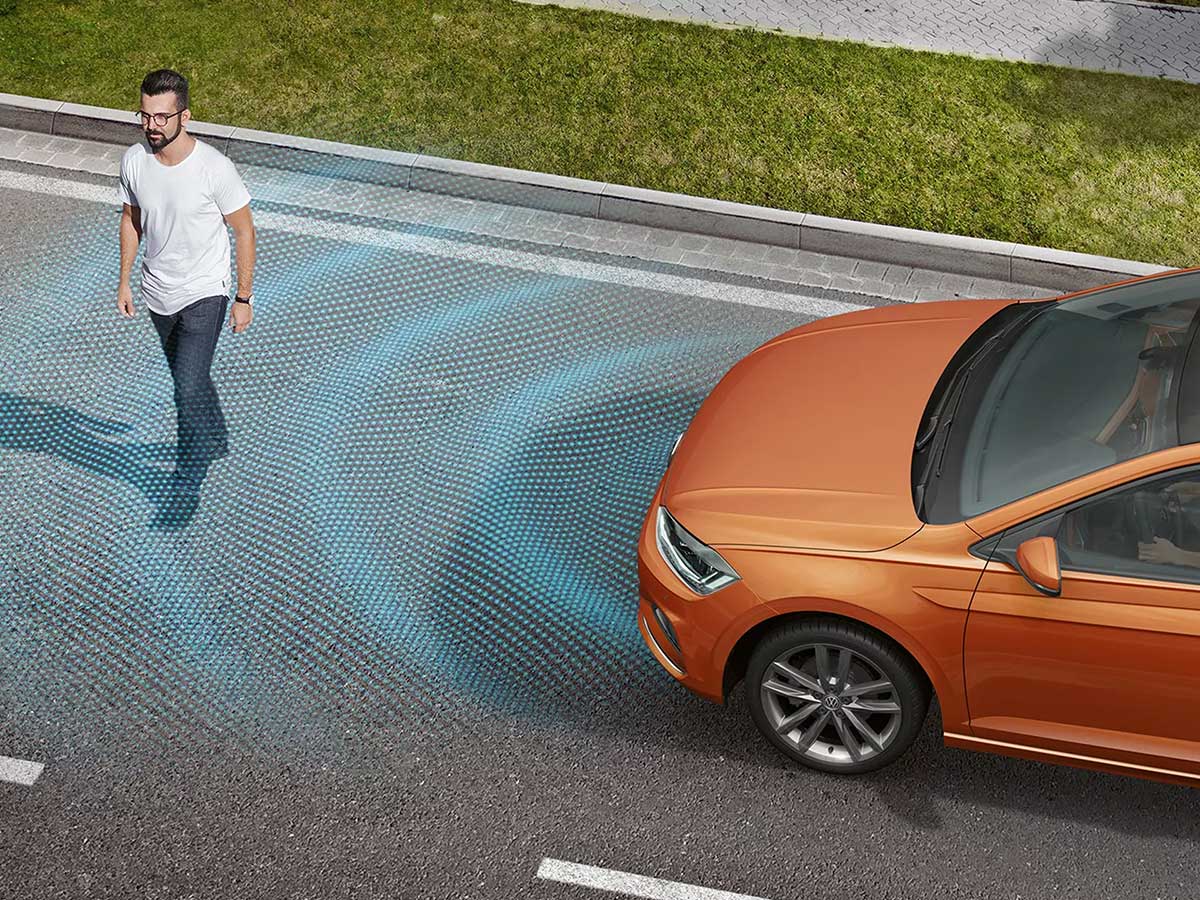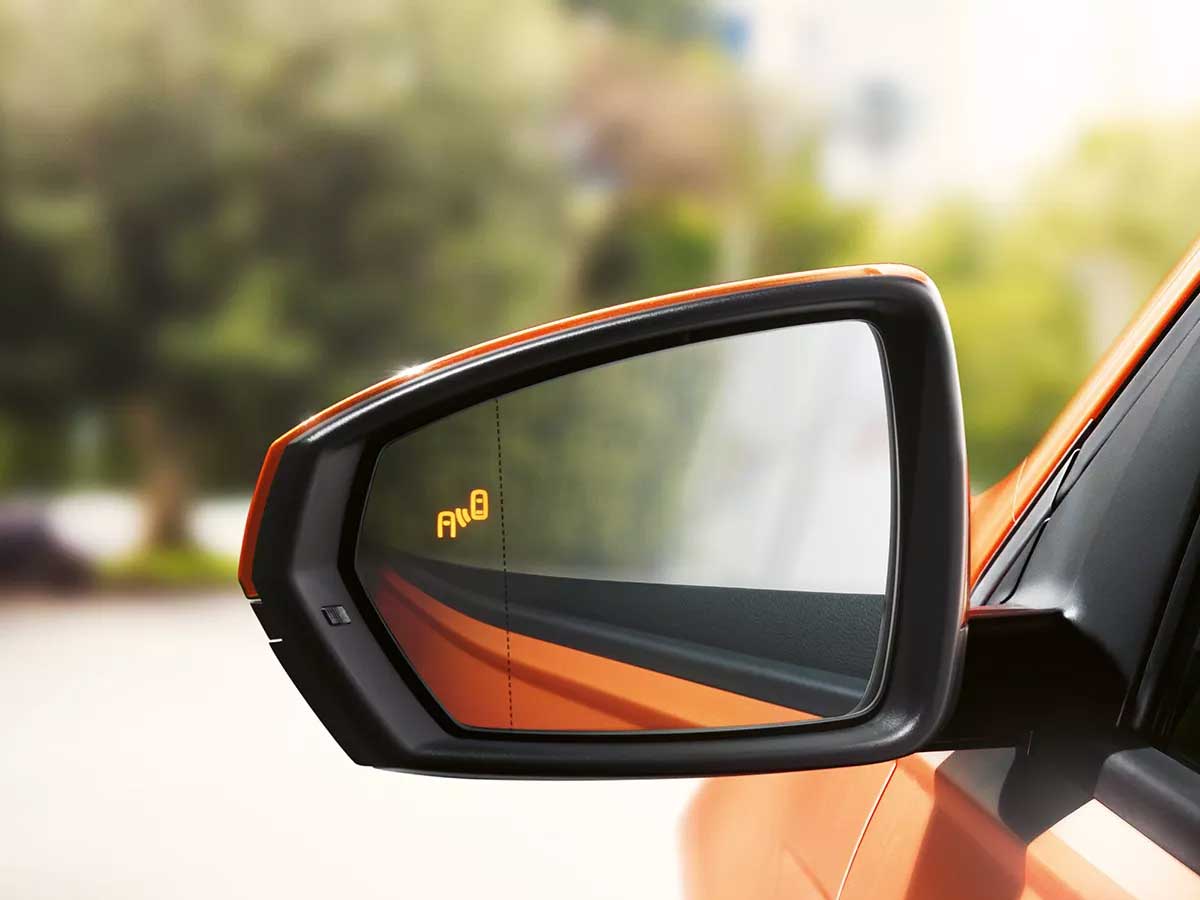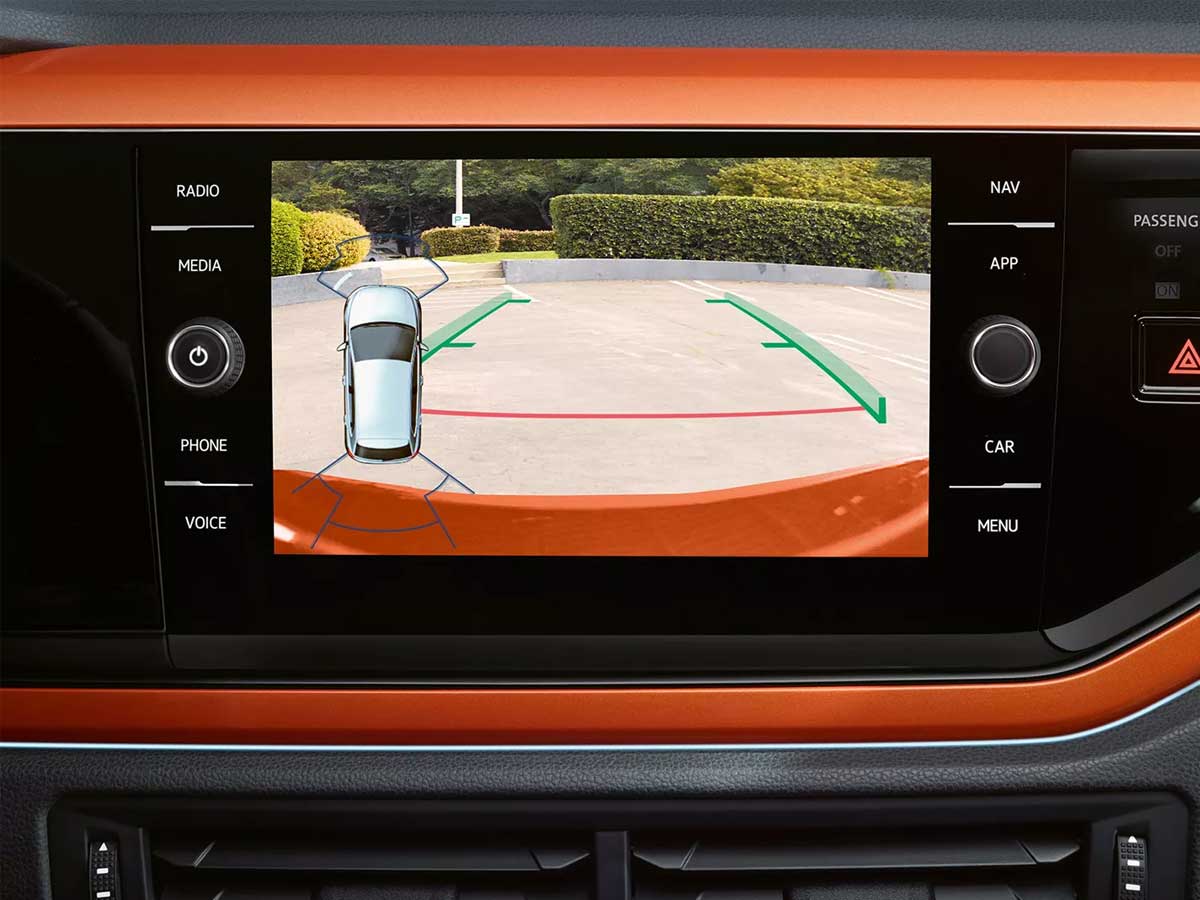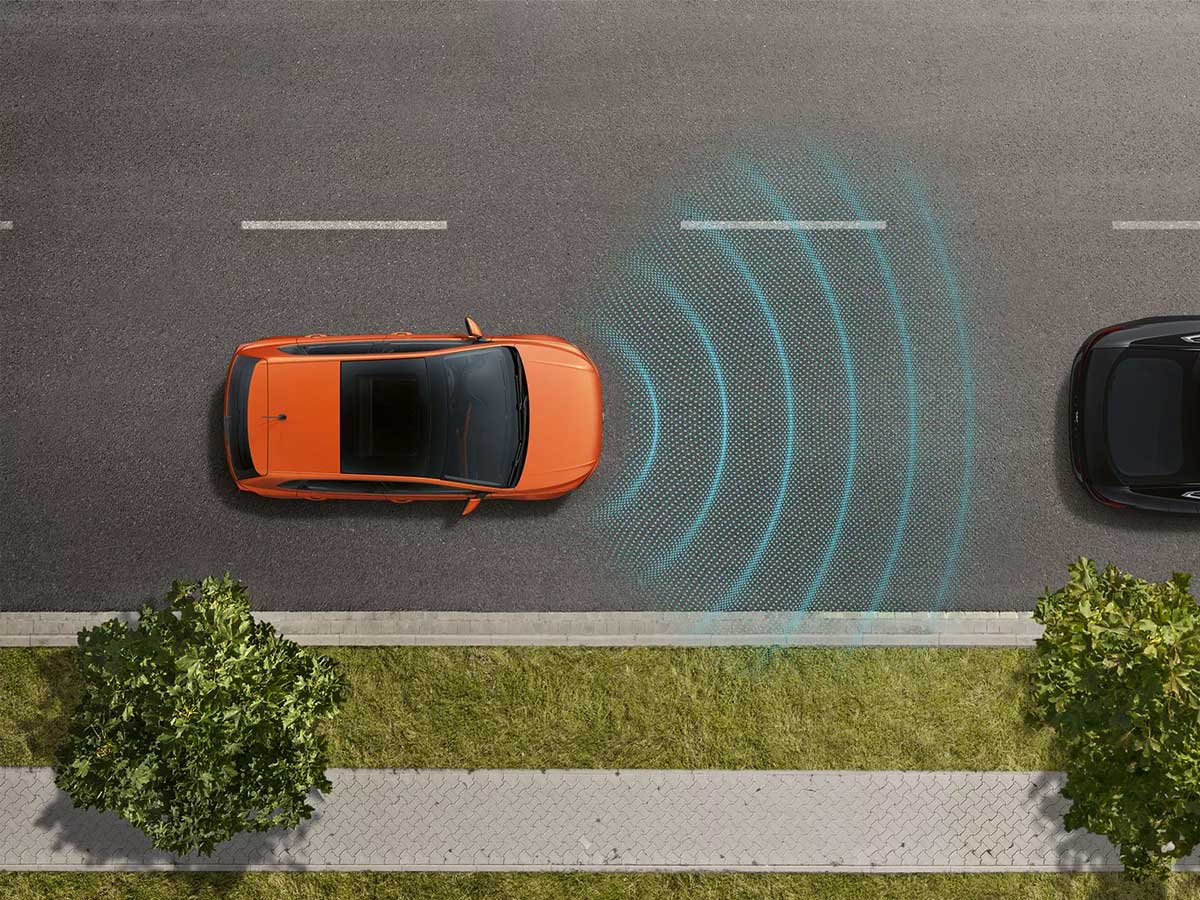 Front Assist with City Emergency Braking
A moment of shock? Not in your
Polo
The standard Front Assist with city emergency braking can warn you in the event of critical situations, support you with braking or even automatically apply the brake in an emergency.
Blind Spot Monitor and Rear Traffic Alert
Your Polo

can look over your shoulder for you The Blind Spot Monitor warns you

The Blind Spot Monitor warns you about vehicles in your blind spot using an LED indicator in the exterior mirror.1 And if you still attempt to change lanes despite the warning, it starts to flash to attract more attention. The integrated Rear Traffic Alert warn you if any vehicles start to approach when you are reversing out of a parking space. If you fail to respond to its warning, the system can "prevent" a collision by applying the brake.
Rear View Camera
A forward-looking way to reverse
The "Rear View" camera enables you to keep an eye on your surroundings when reversing: the area behind the vehicle covered by the camera is displayed on the display of your Infotainment system. "Rear View" also superimposes guidelines onto the image, which can help you to judge the distance correctly.
Adaptive Cruise Control
Lots of traffic?

Not a problem

Adaptive Cruise Control (Optional) lets you set the speed you want to travel and the gap you want to allow between you and the car in the front, making life easier on long journeys. *Available as an option on R-Line and GTI.
Features & Design
The new Polo is modern and sporty with a fresh, clean style and dynamic line. It strikes the perfect balance between design and function.
Volkswagen's signature "Tornado line" creates a clear contour that sweeps around this mighty hatch, arching over the front side panels, gliding along the standard four doors and curving around the rear. With a range of vibrant and youthful exterior colours for you to choose from, your new Polo has never looked so good!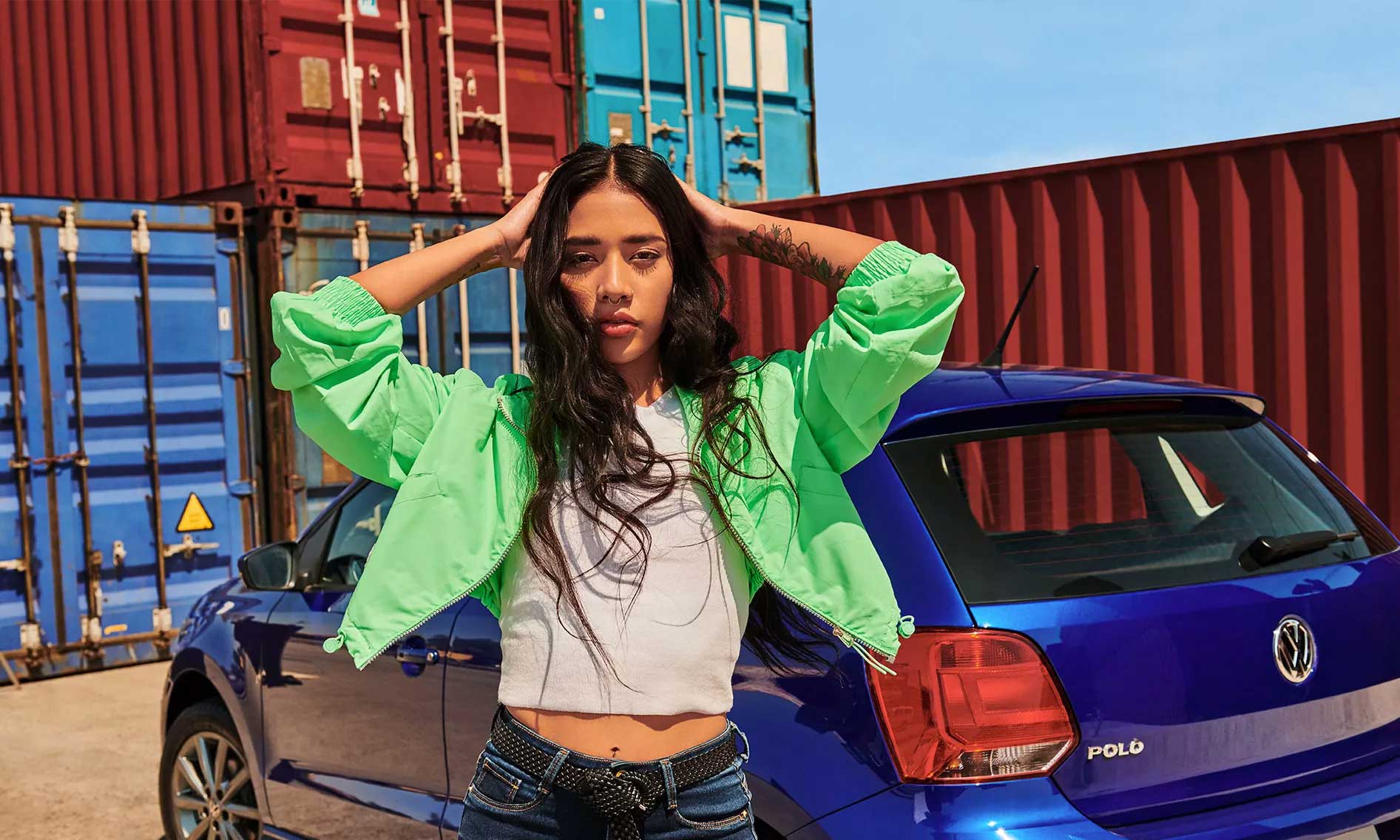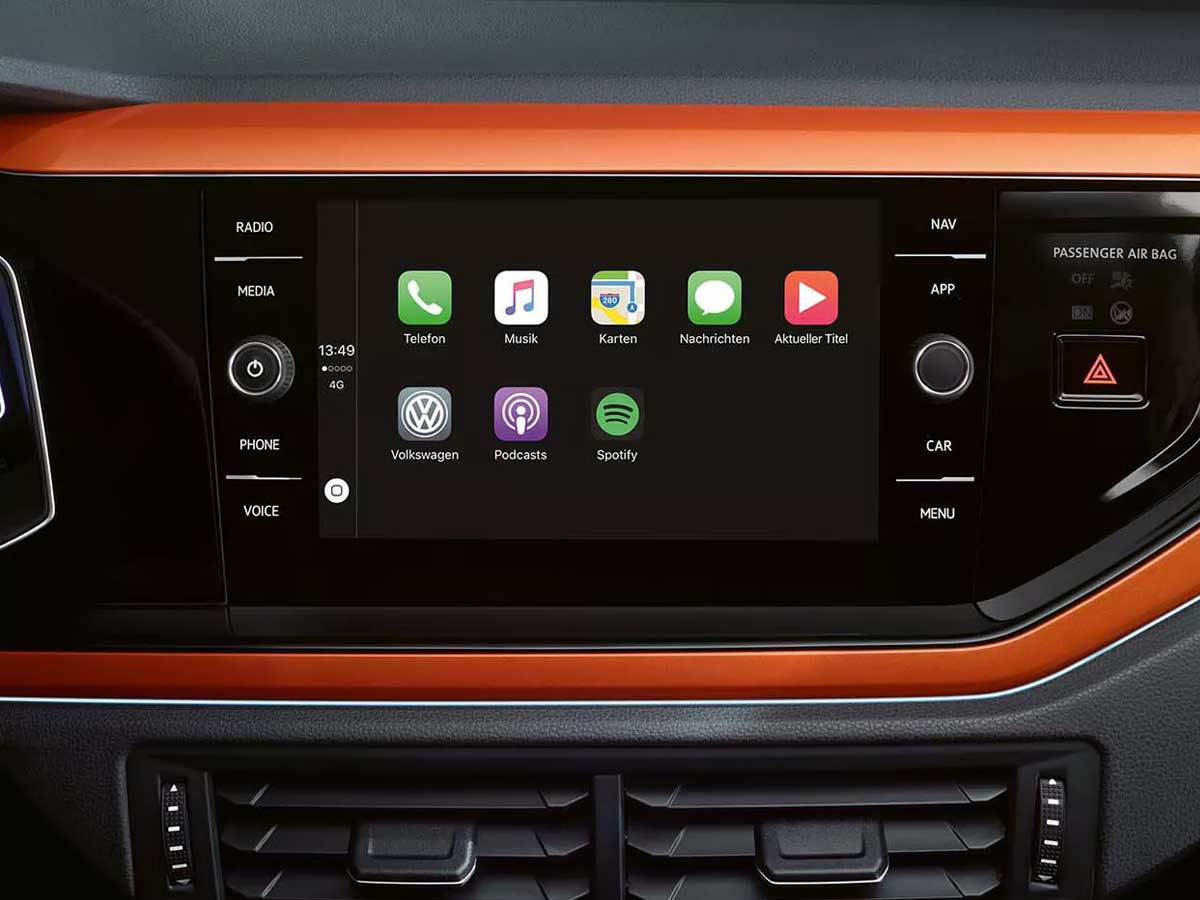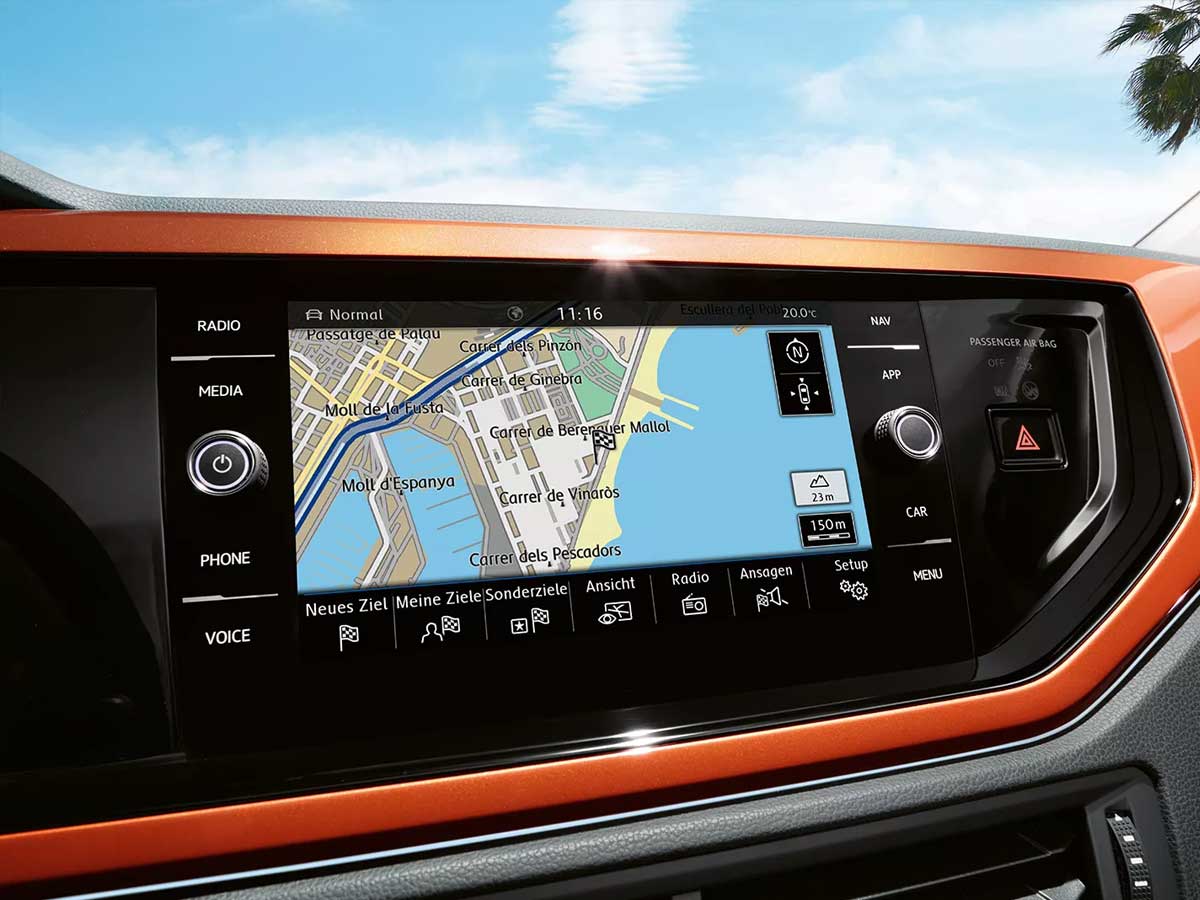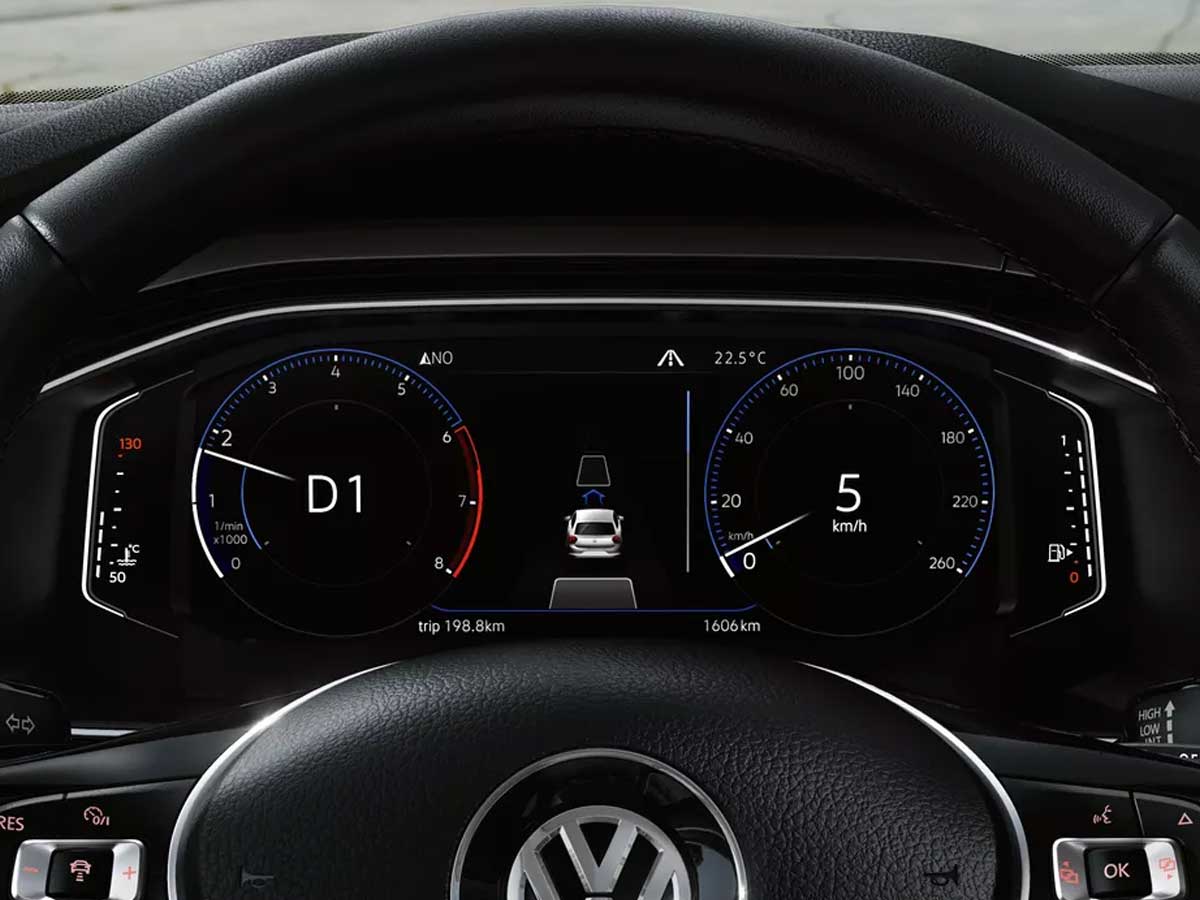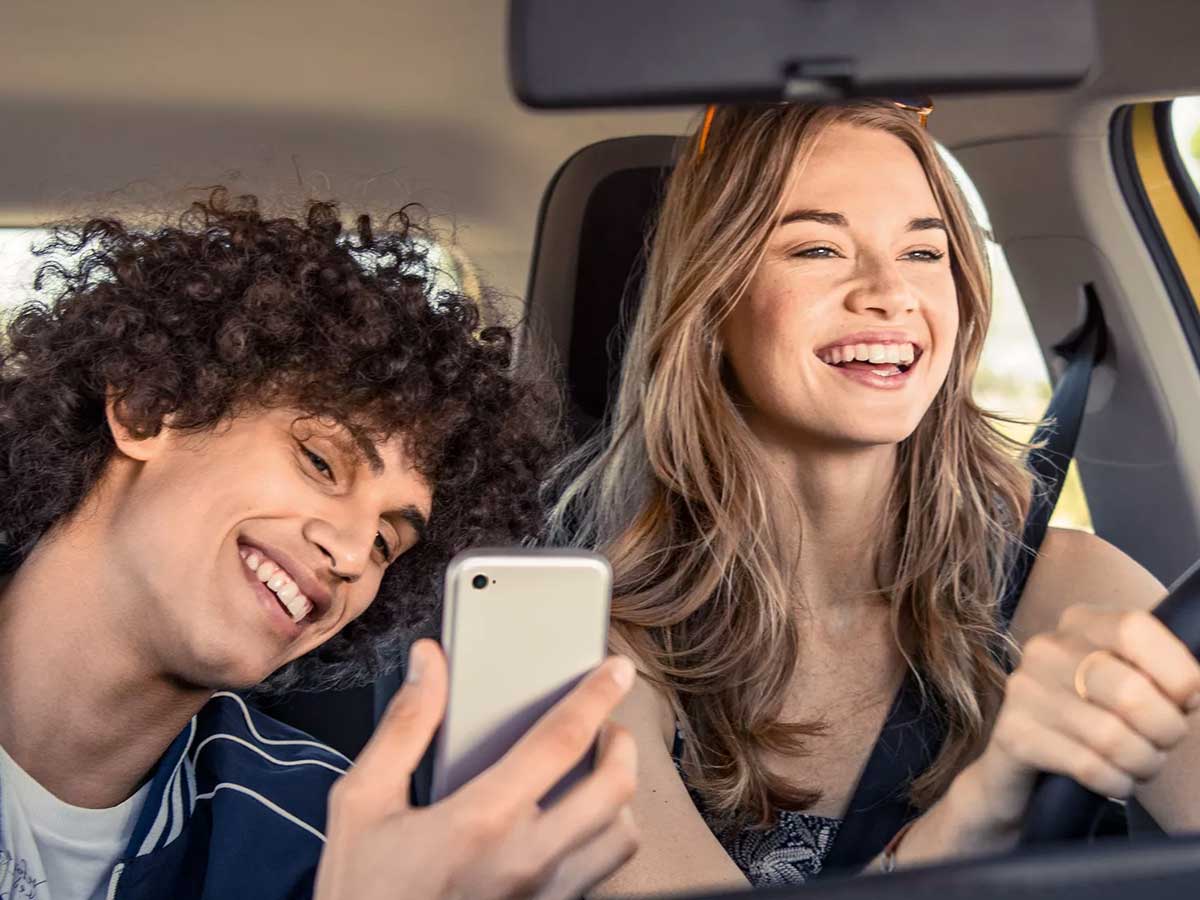 Infotainment
8" Infotainment System
Easy to read and easy to operate. Besides looking great, the sleek glass display helps make the information more prominent, keeping you connected and informed.
Satellite Navigation
Hear

the sound.

See

the road.

With the 8" Discover Media Satellite Navigation you can stay on track and be entertained en route to your destination.

Easy to read and easy to operate. Besides looking great, the sleek glass display helps make the map more prominent, while dynamic route guidance assists you with turn by turn information.
Active Info Display
Your
custom-made

driver display

Only want to see the speedometer and mileage display when you drive? Or more Driving Data? Or the navigation map? Or the title of the song you're listening to? Or more than one of these options?
It's literally in your hands: with the multi-function steering wheel, it's easy to configure your high-resolution optional Active Info Display* yourself. Exactly the way you like it.
10.25 in TFT-LCD colour display
Choose and customise your view from navigation, driver assistance and vehicle status at your fingertips.
*The Active Info Display is an optional extra for the Polo R-Line and Polo GTI specifications for an additional $1,000.
App-Connect
Use your apps

in your Volkswagen as well
The apps from your phone in your car
Access your smartphone's screen, selected apps, maps, and music through App-Connect on your car's touchscreen. You can do this thanks to three innovative technologies: Apple CarPlay®, Android Auto™ and MirrorLink® interfaces. The App-Connect allows you to conveniently use selected apps and content right in your Volkswagen, that is easier than ever.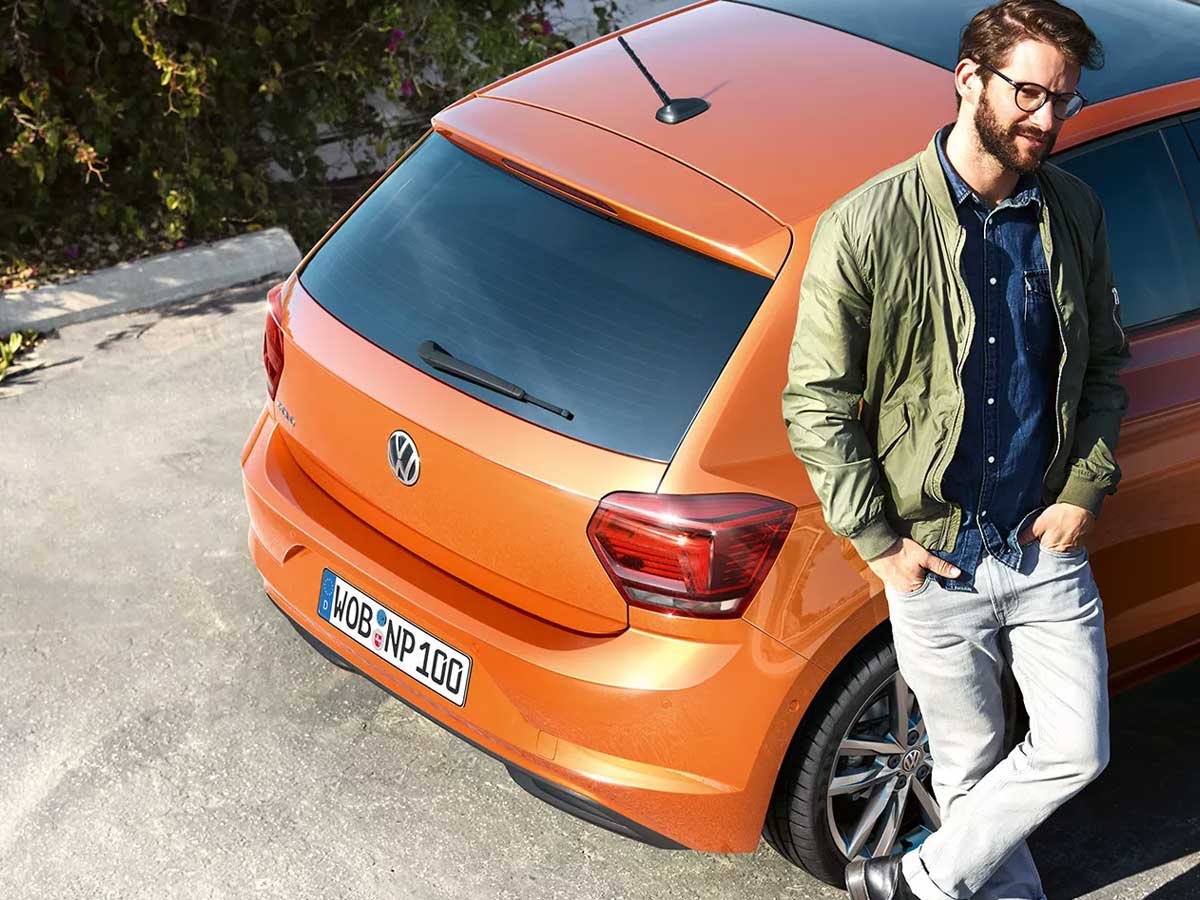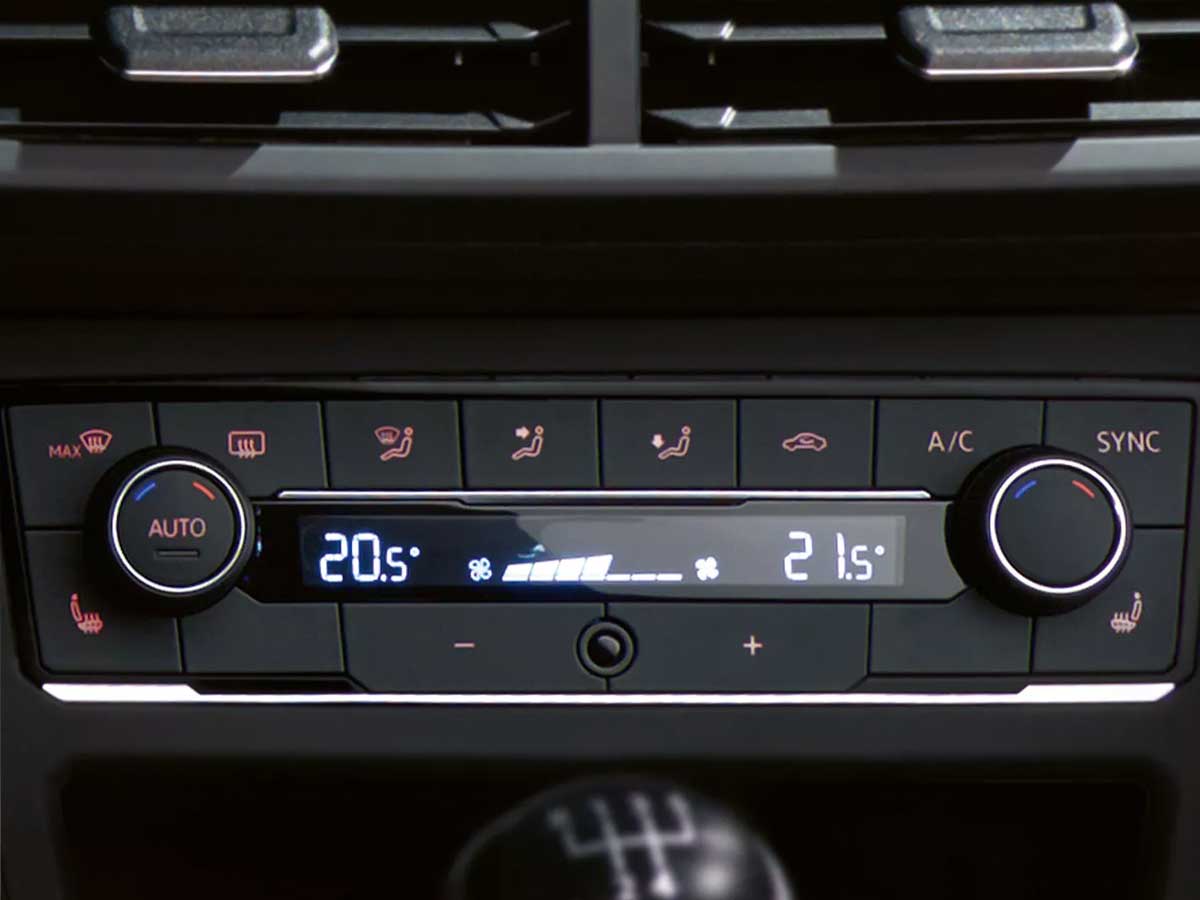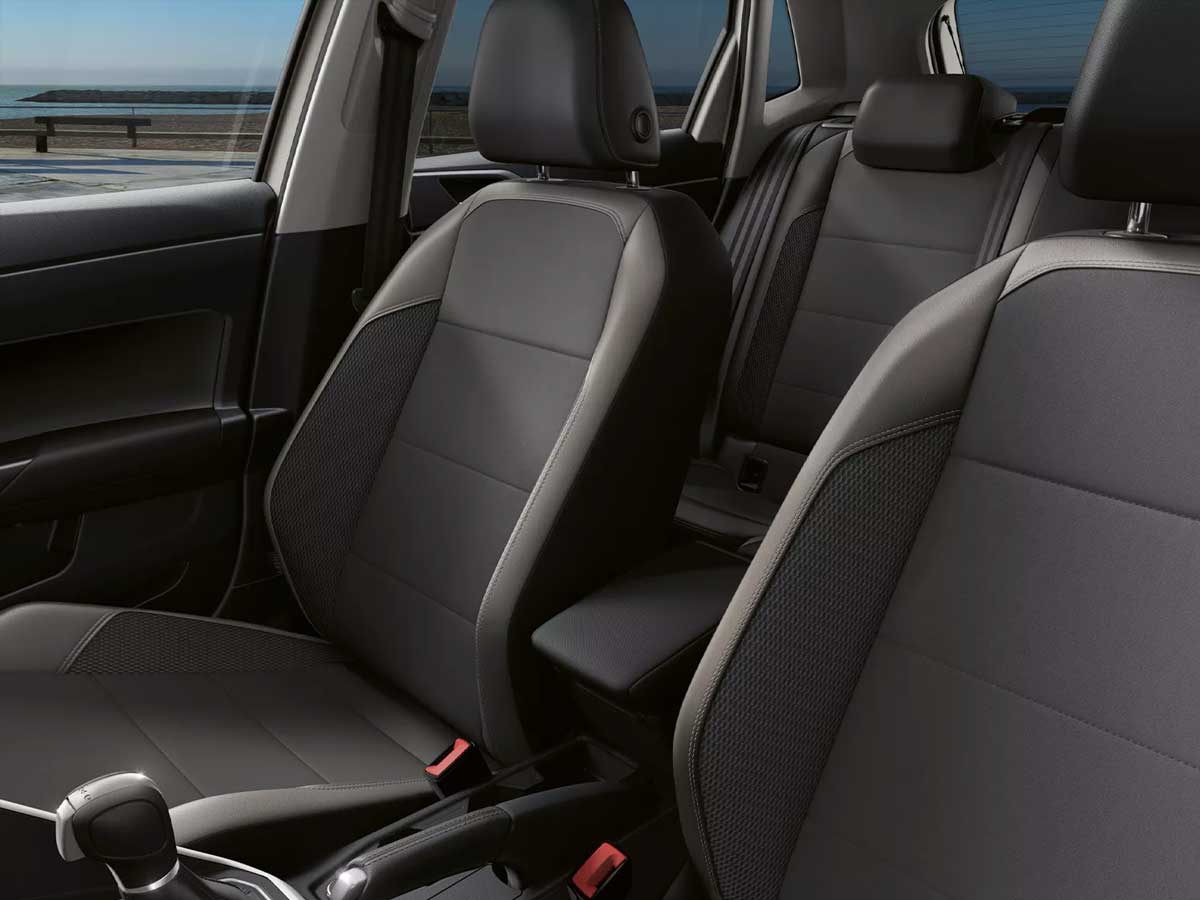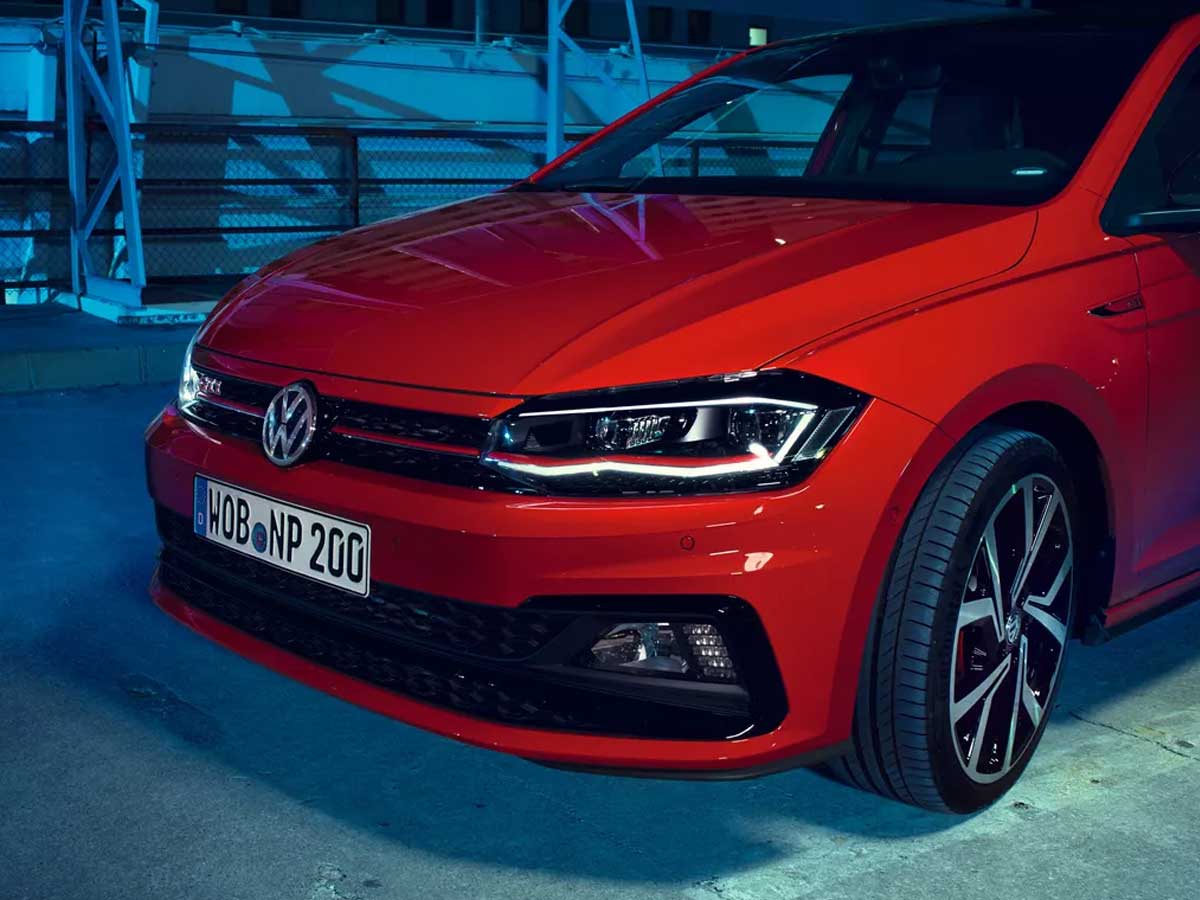 Keyless Access
Open up

Polo

No more routing around in your trousers, handbag or jacket pocket on the hunt for your car keys: As long as you have it with you and you are no more than 1.5 metres away from your Polo, you can unlock the doors and boot lid automatically, as if by magic. You also don't need a key to start the engine. All it takes is the touch of a button. And if Keyless Access isn't working, then it just means that your key isn't in your pocket after all. Perhaps it's on the kitchen table?
Climatic Air Conditioning System
A
pleasant climate

for everyone.

Is your fellow passenger complaining about being too warm? And you're feeling too chilly? Or maybe it's the other way round? With the two-zone temperature control, you can adjust the temperatures for the driver and passenger sides separately. And the climatic air conditioning system can do even more than that: the slower your speed, the quieter the fans. If you operate the windscreen cleaner or engage reverse gear, it automatically switches to air recirculation mode to keep any smells outside. In short: the climate is perfect on every journey in the Polo.

Standard on R-Line and GTI
Seat comfort
Our seats:
Gentle on the back

and easy on the eye

A long journey in the Polo is almost more comfortable than an evening on the sofa thanks to its standard ergonomic seats. The lumbar support available as an option for the Comfortline and Highline equipment packages ensure an even higher level of comfort and extra support for your back. It relieves strain from your back, especially when your muscles can't take any more on long journeys. The only drawback? You can't transport it to your sofa once your journey has finished.
LED Lights
Spotlight on
LED lighting
The apps from your phone in your car
The LED headlights with static cornering lighting offer exceptional illumination of the road ahead when turning.
Standard on R-Line and GTI
The Polo
Variants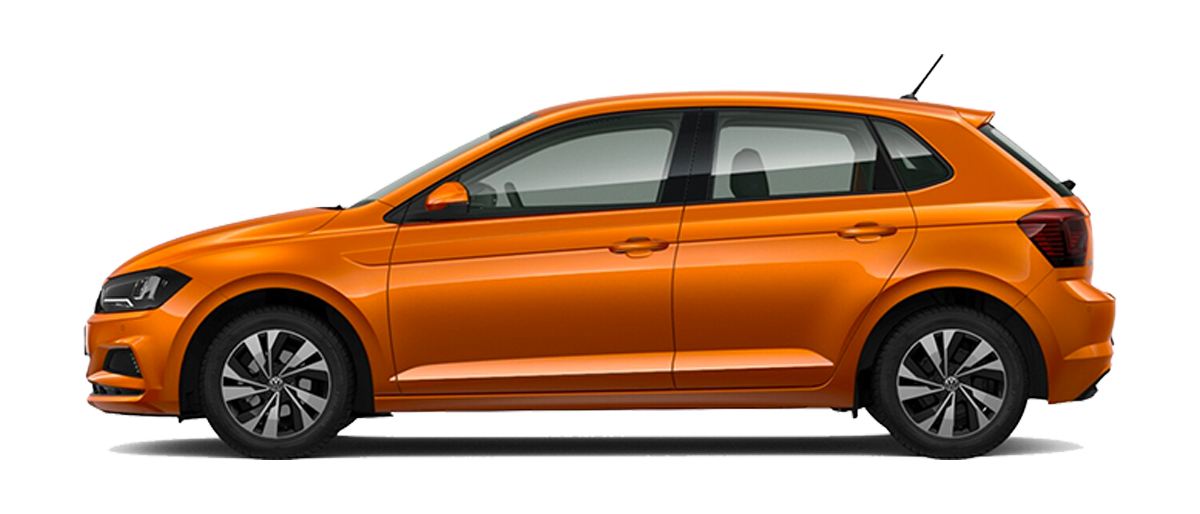 Polo TSI DSG
The little one with the big attitude
From $28,750
Features of Polo TSI DSG
15" Seyne Alloy Wheels
Front Assist incl. City Emergency Brake
Side Assist incl. Blind Spot Monitor
KESSY: Smart key, keyless entry and push button start
8" Composition Media Infotainment System
AppConnect (Android Auto, Apple CarPlay and MirrorLink)
Book a Test Drive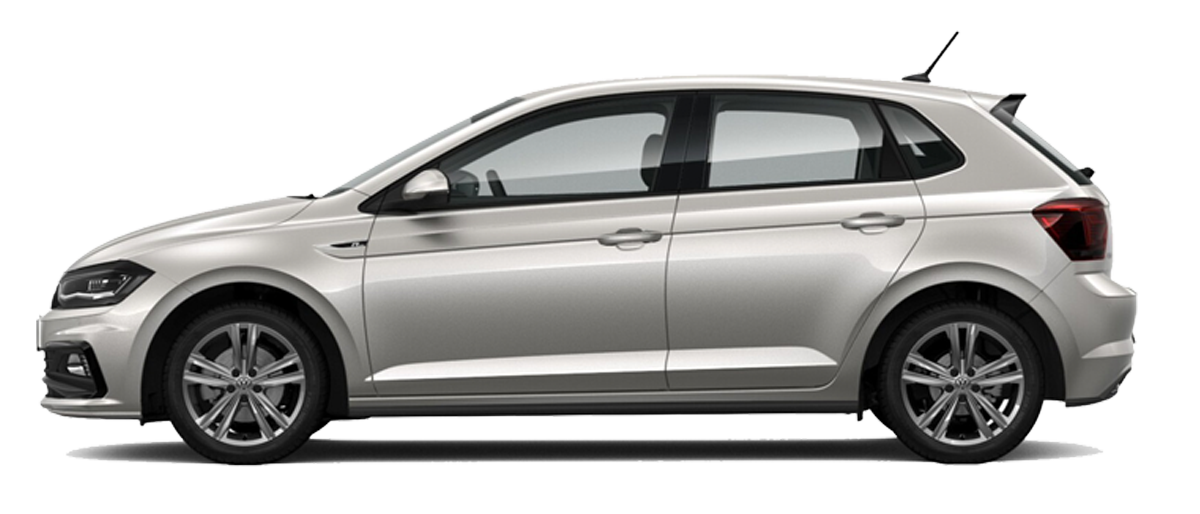 Polo TSI R-Line
R-Line Style
From $33,990
Features of Polo TSI R-Line
16" Sebring Alloy Wheels
'R-Line' exclusive body kit and interior treatment
LED headlights
8" Discover Media Satellite Navigation system
'R-Line' exclusive sports front seats
Book a Test Drive

Polo GTI
Powerful performance
From $40,990
Features of Polo GTI
17" Milton Keynes Alloy Wheels
GTI Package includes exclusive GTI interior and exterior features
8" Discover Media Satellite Navigation system
KESSY: Smart key, keyless entry and push button start
Sports suspension with driving profile selection
Book a Test Drive
Next

Steps
---
Disclaimer by Volkswagen
1. The information provided on the Volkswagen New Zealand website is for information purposes only
2. A Volkswagen New Zealand reserves the right to extend, withdraw or change all offers *Prices are shown in New Zealand dollars, include GST and exclude on road costs
3. Weekly finance price is subject to change due to interest rates*. Please see the full terms and conditions for Volkswagen Finance for more information. www.volkswagen.co.nz/finance
4. Fuel consumption is based on the combined fuel consumption figure
5. International models might be shown for illustrative purposes only, and New Zealand specifications may vary
6. Some colours in these images are not available in New Zealand, the product guide contains the correct colours available to the New Zealand market
7. Additional and optional accessories may have an effect on fuel efficiency. Optional accessories and add-on packages are available at an additional cost
8. App-Connect is compatible for selected apps with the latest smartphone versions of iOS and Android, active data service, and connection cable (sold separately)
9. Safety technologies are designed to assist the driver, but should not be used as a substitute for safe driving practices
10. Leather appointed seats have a combination of genuine and artificial leather, but are not wholly leather